Blog
Details

Hits: 258
13 Step Guide To Buying A New Home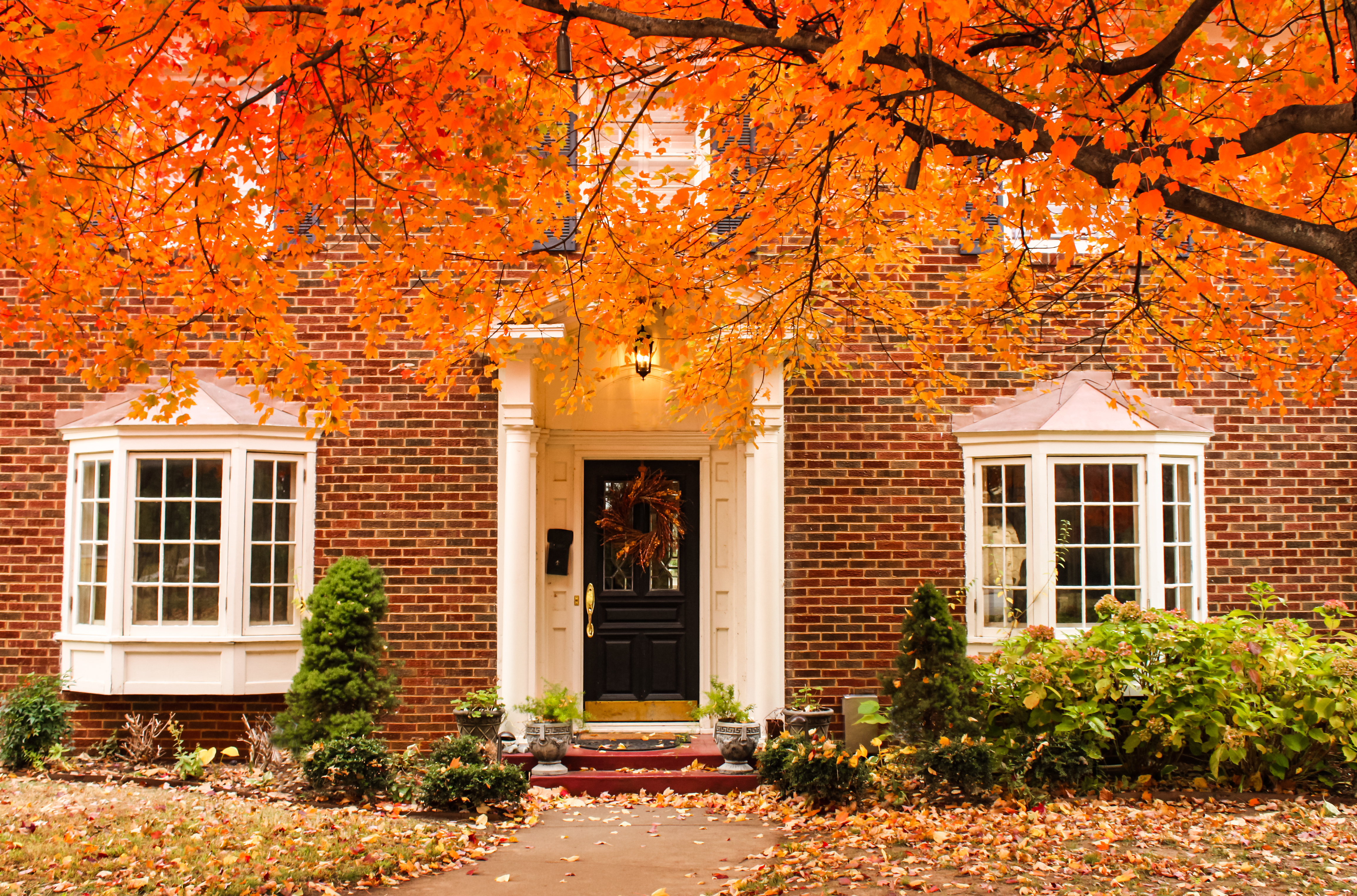 Buying a property is one of the biggest purchases you will make in your lifetime. The property buying process can seem long and complicated, therefore, getting it right is crucial. Whether it is your first time buying a property, or you have been through the buying process before; we are here to help.
As exciting as buying a new home is, it can also be extremely stressful. This is why we have devised a house-buying guide, highlighting some of the most crucial milestones to think about when buying a new property. Each section includes information on viewing advice, the real costs of buying, and placing an offer on your dream property.
Finances And Getting A Mortgage
In this section, we will cover the initial aspects to think about before buying your new home, emphasising the most important points to consider before finding your dream property.
The True Cost Of Buying
Buying a property is almost certain to cost more than you initially estimate. Here are a few examples to consider that could contribute to the price of buying a property:
● Legal Fees 
● Mortgage Arrangement Fee 
● Surveys
● Property Repairs 
Use A Mortgage Deposit Calculator 
When buying a property, a mortgage is generally the biggest single outlay and knowing how much you can borrow can have a massive effect. There are various tools designed to help you determine when you are ready to secure a decent deposit. - try our free mortgage deposit calculator.
Cash Buying
It is not uncommon for buyers to purchase with cash or non-traditional finance. While interest rates may be low in our current economic climate, there can still be numerous benefits if you have the resources to do so. Therefore, if you are not going down the mortgage route when buying your property, consider your financial situation and the potential benefits of paying outright for your new home. 
If you are planning to be a cash buyer, ensure you seek advice from your solicitor and apply due diligence to ensure you make the correct decision before investing in your chosen property. 
First-Time Luxury Buyer 
If you are buying a property for the first time, it can seem a scary and daunting process. The luxury property market is soaring and if you have taken the decision to upgrade your home into a more inflated price bracket, there are several considerations to bear in mind. With a bigger budget can come bigger complications that you may not previously be used to dealing with. We recommend seeking advice from trusted advisors and enlist a property specialist to assist you with your search. Work with them to enhance your understanding of the property market, and how to effectively manage your budget to get the best possible property for you. Here at Fine & Country, our multi-award winning service offers expert knowledge of the property market to ensure you are supported and educated in making this transition.
Buying A Property
In this section, we will cover some important points of consideration when placing an offer on a property. From making the most out of your viewings to the importance of area research, this guide will offer you key points of support when conducting your property search. 
Do Your Research
Before you place an offer on any property, you should always research the area you are looking to buy in. Here are a few questions to ask yourself when conducting that all-important area research:
● What are the local amenities like?
● Are the surrounding schools sought-after? Use this online school checker
● How far is the commute to work?
● Does the area have good transport links?
● What are the crime levels like in this area? 
● Are you beneath a flight path?
● Are you on a busy main road?
● Is your property private?
Important Factors To Look Out For When Viewing A Property
If you are on your second or third viewing of the same property, then it is time to start looking into those 'offer deal-breakers'. You may consider taking a friend or close family member for a second opinion. Here is a checklist of potential issues you might want to look at on the final viewing of your dream property. Be vigilant and survey the property in detail.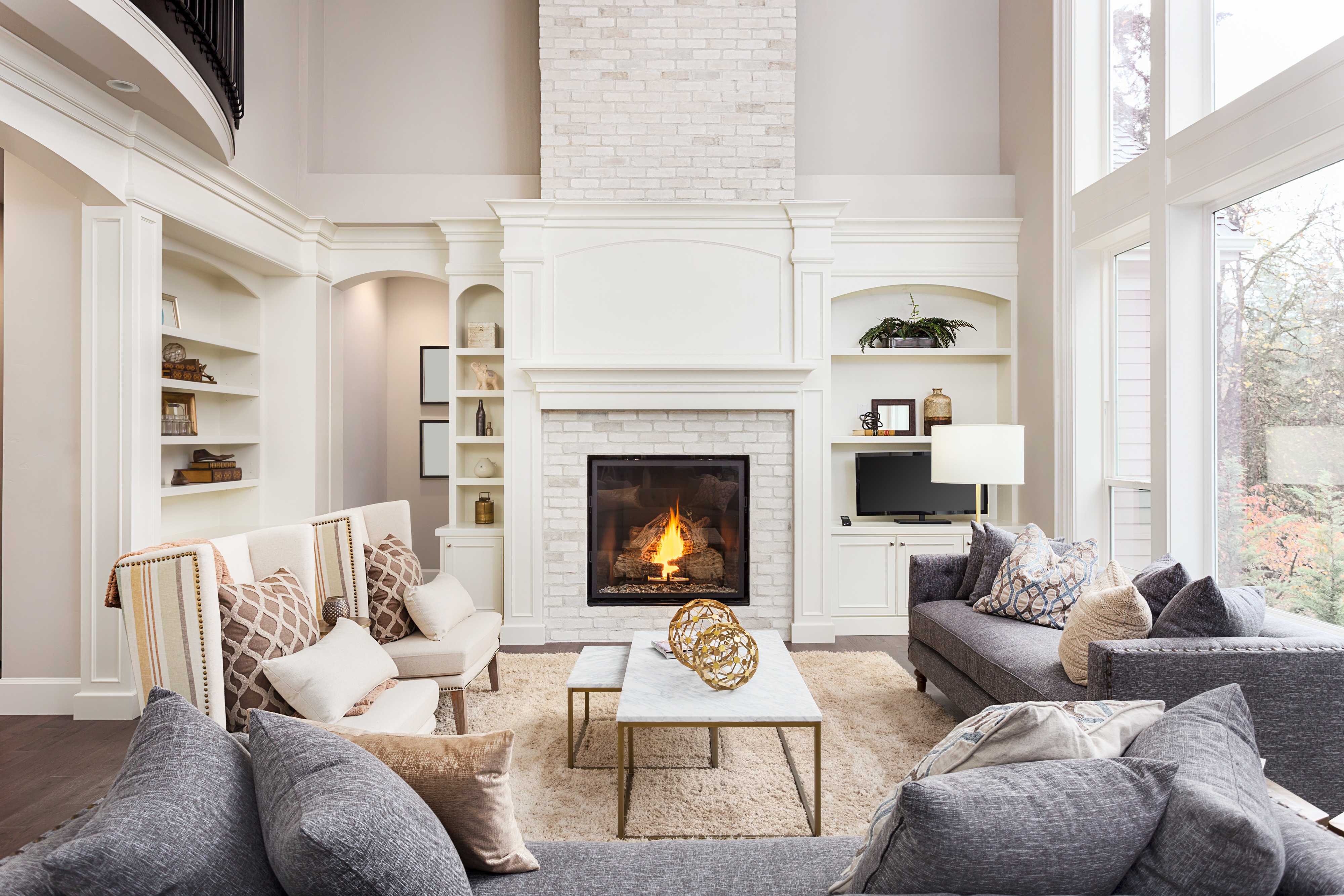 The Ceilings
Surprisingly enough, this is something a lot of people forget to look at. It is natural for us to just look at everything at eye-level and below. However, it is recommended to cast your eyes on the ceiling structure of your potential future home. Look out for discolouration, slow drips or even cracks that could be evident on a period home or poorly maintained property. 
Outside Property Walls
Check those exterior walls for rotten woodwork, cracks or even mold. Once you take a closer look you may be surprised at the things you could miss.  
Damp
Does the property smell musty and damp? Peeling wallpaper can be a telling sign of damp, and you should also check inside built-in wardrobes and cupboards. Do not be afraid to ask the property consultant if there has been any damp in the property. You will then know if the correct course of action has been taken to prevent this in the future. 
Check The Joining Properties 
If you are buying a semi-detached or terraced property, then look at the neighbour's homes. Are there any problems you can see that could affect your future home?
Consider Ease Of Resale
If this is not your 'forever home' or is purely an investment, account for how easy it would be to sell the property on again. Even if you love the property for your own requirements, think about how marketable it is to other people. The factors we have listed will help you determine this, however, it is also advisable to enquire about how long the property has been listed on the market. 
Your Property Offer
In this section, we will cover the final steps of buying a property. This involves one of the most crucial stages in this process; putting in your offer. 
Knowing How Much To Offer
Being confident with your offer is not a bad thing. The offer you make does not always necessarily need to match the asking price; it is highly common and is not something you should apologise for. Of course, know your budget and what you wish to invest in a property. If you are a cash buyer, supply evidence or information to suggest that this is your chosen method of payment as this may have a bearing on the acceptance of your offer. 
If I Need To, Can I Pull Out Of A Property Sale?
Circumstances can always change, so knowing if and when you can pull out of a sale is always good to be aware of. You can drop out of a purchase at any time before the contracts are exchanged. After this, there is still a chance to pull out of the sale, but it does become very complicated and there may be extra cost implications. 
We have made every effort to ensure these tips are as accurate as possible; however, this does not constitute as legal advice tailored to your circumstances. Act on this at your own risk.
Are you looking to sell your property? Get in touch with your local Fine & Country office. Visit our website or call 020 7079 1515.
Details

Hits: 238
Alexa has been added to a £5,500 'smart toilet' ready for 2019

 


By Jeff Parsons
It appears that nowhere is safe from Amazon's all-conquering virtual assistant Alexa. 
The disembodied digital helper may have started out life on tinny little speakers. 
But now she's graduated to microwaves, bikes and, finally, the bog.             
But not just any bog. A £5,500 (that's the standard edition) 'smart toilet' built by American company Kohler and on display at this year's Consumer Electronics Show (CES). 
 
The Numi 2.0 Intelligent Toilet has much more than just Alexa, though. It's got a heated seat, built-in speakers (for what, we can only imagine) and 'personalised cleansing and dryer functions.' 
Surely the pinnacle of toilet design has been reached? (Image: Kohler) Oh, and it'll also light up the bowel in different colours. 'Paired with the new speakers in the Numi toilet, these lighting and audio enhancements create a fully-immersive experience for homeowners,' the company announced proudly. 
'Amazon Ale
xa built into the product provides simple voice control of Numi's features and access to tens of thousands of skills, as well as a seamless integration of voice control into the bathroom.' We imagine this is what Captain Kirk's bathroom would look like (Image: Kohler) That's right – because the toilet has access to all of Alexa's skills, you'll be able to get it to read you the news or play some music during your morning constitutional. According to Kohler it'll go on sale later this year. And although the standard version costs £5.5k, you can buy a special edition version in black for the princely sum of £7,000.
So if you've got a few spare thousand knocking around and want a crapper you can talk to, 2019 is set to be your year. What a time to be alive.



Details

Hits: 334
Formula One Racing Champion Lewis Hamilton snaps up Manhattan penthouse for a cool $40.7 Million just a block away from a luxury apartment he bought in 2017
Racing legend Lewis Hamilton forked out a cool $40 million for a stunning penthouse apartment in the celebrity studded area of Tribeca
He already owns another luxury apartment a block away on Greenwich Street 
The new development boasts an 82-foot-long pool, a squash court, library and a lounge where residents can entertain their guests 
Hamilton is currently ranked 47th on Forbes 2018 Rich List with an estimated fortune of $51 million
The penthouse is located at 70 Vestry Street , a limestone building designed by Robert A.M. Stern architects, The Wall Street Journal reported. 
Lewis Hamilton splashed out $40 million for the stunning penthouse in this limestone building on 70 Vestry Street in Tribeca, Manhattan
Racing legend Lewis Hamilton (left) bought the penthouse (right) after he splashed out on apartment in the same area in 2017
The property features a stunning rooftop area replete with an outdoor dining table as well as comfy chairs and sofas for relaxing in the twilight
The massive penthouse features a functional dinning area beside the kitchen with stunning panoramas over the Hudson
The building has a large balcony with elegant white stone and black window fittings and railings on its exterior
The property has four bedrooms and spans 6,457 square feet in addition to more than 3,000 square feet of outdoor space.
The home also has unobstructed views of the Hudson River.
Complete with a large courtyard, the development also has an 82-foot-long swimming pool, a squash court, a library and a lounge where its well-to-do residents can host dinners and cocktail parties.
The Wall Street Journal reported that one block east is Hamilton's other apartment located at 443 Greenwich Street.    
A guest bedroom features furniture in grey crushed velvet to match a dark grey feature wall, which doubles as a headboard for the luxurious queen-sized bed
A classy games room features a pool table for the F1 champion to unwind with slower-paced competition
Another bedroom has a king-sized bed facing out over the Hudson and offers prime views of the New York skyline
The living area is flooded with light which is reflected from the Hudson with views over to Jersey City in the west
The development also has an 82-foot-long swimming pool, surrounded by loungers as well as a cold plunge pool and hot pool
The loft-style apartment is located in a former book bindery, an indoor swimming pool and a wine cellar.
Other celebrities who have owned properties at the address include actors Jennifer Lawrence and Mike Myers. 
Hamilton bought the unit in March 2017 through the same holding company as his latest purchase.   
The building has a garage for Hamilton's diverse collection of sports cars with a valet on hand
A beautiful library with soft golden lighting provides a quiet area to escape the hustle and bustle of the city below
The kitchen area has a small marble table for convenience, as well as a stone island unit, fridge-freezers elegantly concealed behind wooden doors and a massive extractor hood above the oven 
One of a number of plush living areas which is accompanied by decadent artworks, designer tables and chairs
Hamilton is a keen squash player and the property features a full-sized court for him to practice or play his friends
He won his fifth Formula One Title last year and became only the third driver in history to win so many times.  
Hamilton officially resides in Monaco, owning an apartment in a block in which several Formula 1 drivers also live.
But the five-time world champion is an avid traveler, often hopping across continents when he's not racing. 
The penthouse features another large living space across one of its other levels, with a round table for formal settings or sofas for more relaxed occasions
The penthouse would not be fit for a champion if it were not kitted out with the necessary gym to keep Hamilton honed
Through the archway from the library is a games room which features chess and droughts tables 
A smaller kitchen serves as a more functional space for a quick breakfast or lunch, with a neat dining area by the large windows
The magnificent penthouse is stacked up above the broader base of the limestone building below
He is the most marketable driver in the sport, boasting endorsement deals with Mercedes-Benz, Tommy Hilfiger, Monster Energy, Puma, IWC, Sony, Bombardier, Bell Helmets, MV Agusta Motorcycles. 
A deal with Tommy Hilfiger signed in 2018 makes Hamilton a brand ambassador with plans for him to promote the Hilfiger Collection, Tommy Hilfiger Tailored line and its range of menswear, underwear and swimwear.
He is currently ranked 47th on Forbes Rich 2018 rich list with an estimated fortune of $51 million. 
Hamilton is rumored to be dating US rapper Niki Minaj (left) with the duo spotted at various events in recent months 
Last year he stoked rumors of a romance with Niki Minaj -  when the two appeared on each other's Instagram accounts.
They were spotted riding through a desert on a single four-wheeler in Dubai. 
In September, Nicki was spotted once again cozying up to Lewis at the show for his new Tommy Hilfiger collaboration. 
Lewis has been previously romantically linked — whether confirmed or not — to the likes of Nicole Scherzinger, Rita Ora, Sofia Richie, Winnie Harlow, Rihanna and Kendall Jenner.
Details

Hits: 315
Lidl launches luxury £25 bed linen that looks almost IDENTICAL to The White Company's £450 sheets - but can you tell which one is the designer set?
Budget supermarket Lidl have launched a copy-cat range of The White Company
The collection features crisp white organic cotton, prices starting at just £9.99
Shoppers can pick up a duvet, pillow and linens for just £25.67 from January 13
Aldi launched a collection last year that was very similar to the White Company's
As the new year starts, one popular resolution is to sleep better, and what better way to improve your night than with a luxury bed linen. But quality sheets come at a cost, and some luxury brands, such as the White Company, price its top end duvet covers and sheets at more than £450.
Luckily for purse strings everywhere, budget supermarket Lidl has launched a copy-cat range, and the whole haul comes it at around £400 less.
Savvy shoppers can pick up Lidl's 'super saver kit' for £25.67 from Sunday January 13.
The kit includes duvet, pillow pair and set of luxury bed linen.
Luckily for purse strings everywhere, budget supermarket Lidl have launched a copy-cat range, and the haul comes it at around £400 less than the lookalikes at The White Company
Nice sheets can be expensive, and some luxury brands, such as the White Company, price their top end duvets at more than £450 (pictured, the most expensive Connaught bed linen collection)
Other products include a super-soft 13.5 tog duvet cover and pillows in neutral shades.   
The range's description reads: 'Count sheep in comfort with super-soft organic cotton sheets, with a percale weave that ensure breathability for the best night's sleep.
The cheapest pieces come in at just £9.99, and the most expensive duvet and pillow combination will set shoppers back £54.  
It comes after the shop's rivals Aldi launched a similar range back in November. 
Savvy shoppers can pick up Lidl's 'super saver kit' for £25.67 from Sunday January 13 
The German chain is launching luxury linen called 'The White Collection' which bore a striking similarity to The White Company's signature designs
The German chain launched luxury linen called 'The White Collection' which bore a striking similarity to The White Company's signature designs. 
It includes duck down duvets and hydro-spun cotton towels as well as bed linen.  
The product description reads, 'The new cosy collection of high quality bedding and towels includes 100% Egyptian crisp cotton sheets and irresistibly soft bedspreads that will add a touch of hotel elegance and grandeur to the home, just in time for Christmas.
'Available in a range of sizes, from double to super king (online only), the purse-friendly bedding and accessories range, features products to suit every style and spend. 
'With the most expensive item costing under £50, Aldi's new collection offers unbelievable prices on must-have, stylish items that won't keep shoppers up at night.' 
Details

Hits: 235
Six super healthy homes for 2019
The ultimate health suite in the ultimate mansion
This six-bedroom property enjoys a lot of luxury extras – from a guest annexe to a brand new tennis court – but it's the healthy living facilities that really caught our eye.
A superb leisure centre sits within its grounds giving its lucky owners access to a heated swimming pool, Jacuzzi spa, home gym and a sauna and steam room. Definitely the right way to see in the new year!
Take a closer look at the property below:
A calming sanctuary hidden away from the world
This four-bedroom new home sits in the Canford Cliffs community in Dorset and looks breathtaking from the outside thanks to a unique architectural design – a true retreat from the outside world.
Surrounded by pine trees on all sides and looking out over Poole Harbour, this home is the perfect place to escape the hustle and bustle of everyday life for some rest and relaxation – which is what the start of a new year is all about.
Take a closer look at the property below:
A country home that could be your very own home spa
This six-bedroom home in Kent has all manner of fantastic luxuries behind its doors but we're mainly smitten with the incredible array of spa facilities under its roof.
From a Nordic sauna where you can sweat out the stresses of the day to a Turkish bath, a hot tub and even a sun-bed treatment room, this is a house that almost forces you to leave all your worries behind.
Take a closer look at the property below:
A quirky mansion for those who love to lift...
This five-bedroom property is actually an 'Arts and Crafts' villa that dates back to around 1880 but has been completely remodelled by its latest developers to include five bedroom suites, three reception rooms and a games room.
But for the more health-inclined of you, you'll enjoy looking at the fantastic fitness additions to the home – including a large swimming pool for your morning lengths, a gymnasium to get lifting and squatting and, of course, a sauna to sweat it all out in afterwards. And that pool terrace sure does look inviting…
Take a closer look at the property below:
A grandiose apartment with some wonderful amenities
This three-bedroom apartment is the definition of grand – enjoying a 42 foot drawing room, a private courtyard and beautiful communal gardens.
But living here also grants you access to a stunning underground spa that includes pools, saunas, showers and even a relaxing bar, if all that 'healthy' stuff gets a bit too much.
Take a closer look at the property below:
A marvelous barn conversion to inspire a new fitness journey
This 19th century renovation sits in beautiful Cheshire countryside across nearly 20 acres of land – and we love the exposed beams and brickwork throughout the interiors that gives it a fantastic country feel.
Not only is there a games room – always good for the soul, but there's also a swimming pool and home gym to give you no excuses for practicing your front crawl or giving that training bag a kick or two.